2-In-1Garment Duffel Bag
The2.0 Garment Duffel combines the portability of a duffel bag with thefunctionality of a garment bag. Our single-zipper system allows the bag to beopened up flat, like a traditional garment bag, making it the perfectwrinkle-free solution when traveling. The interior garment compartment featuresa hanger hook and can fit up to 3 garments. When zipped up, this travel bagprovides traditional duffel storage with a large main opening for easy packingand unpacking. Functional features, such as a trolley sleeve and detachableshoulder strap, paired with elegant and durable body materials make this thedream duffel for traveling professionals.
Materials:
Premium Synthetic Leather | Known for its durability, weather resistance, andis easy-to-clean!
BrandedNylon Lining
Dimensions:
58.5 L* 29.2 W* 30.5 H cm 
Capacity:
52L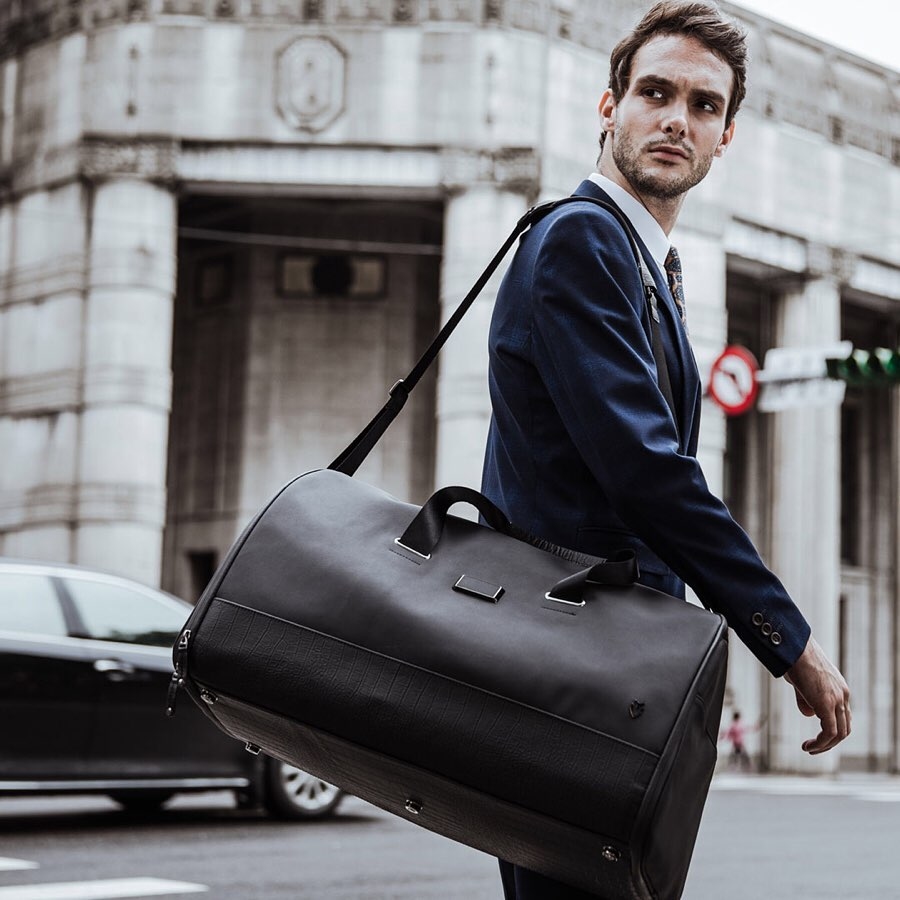 Features:
Waterproof,single-zipper system that allows the bag to open flat

Interiorgarment compartment with a hanger hook

Internalorganization: 3 zip pockets for valuables + 2 elastic pockets for footwear

Externalorganization: 2 expandable pockets with magnetic closure

Largemain compartment for easy packing and unpacking

Detachable,padded shoulder strap for multiple carry options

Trolleysleeve for easy portability when traveling

Engravablename plate for personalization

Buttonclasp for top handles

Carry-onapproved for most airlines